WE LOOK FORWARD TO HEARING FROM YOU
PLEASE READ:
We currently offer a financial hardship scholarship of $10,000 to those who qualify. This will not cover the cost of treatment and the balance would be due upon admission. We grant a maximum of 12 scholarships each year to those whose applications are approved. If you are still interested please fill out the form and you will be contacted if funds are currently available.
Villa Kali Ma is an in-network provider with Anthem BCBS, Multiplan, First Health, Healthnet, and currently accepts most
PPO plans with out-of-network benefits. Call
(760) 814-8214
for information on cost and payment options.
Breathe life back into your soul; find beauty in life through sobriety.
At Villa Kali Ma, our women's treatment center provides holistic mind, body, and spirit healing programs catered to women aged 18 years and older. With decades of combined experience, our compassionate team of clinical and holistic professionals are dedicated to you, your unique treatment and recovery needs, and helping you navigate your healing journey to sustainable sobriety. We believe in a transformative, "whole person" approach to healing from substance abuse and co-occurring disorders, addressing the underlying causes and symptoms of our clients' pain. When the pain of past trauma surfaces from the depths to which we have buried, symptoms manifest in many different forms, including (but not limited to):
At Villa Kali Ma, we do not believe in labeling these symptoms, but instead, we see them as the catalyst cries for help that ignite the beginning of transformational change. It is the process of metamorphosis when caterpillars cocoon to become butterflies. Before we can begin to heal, we must surrender to this vital metamorphosis process. If addiction symptoms are suppressed and continue to go untreated, the journey from addiction to recovery cannot and will not embark successfully. Transformational change is the pathway pillar to self-knowledge and discovery, first by connecting the soul to self and then repairing the soul-self relationship. The relationship you have with yourself is the most important relationship of all. It demands nurturing to grow and bloom, only upon which self-acceptance is achieved.
When you start accepting the many different facets of yourself, stop self-editing for others, and face the fears you have kept submerged, you allow yourself to see the bigger picture, the whole you. We believe the discovery of true self-acceptance is the essential antidote to recovering from addiction. This belief is built upon values vital to the integrity and fundamentals that help guide our treatment program and mission. Our women's treatment center and programs emphasize experiential therapy using somatic approaches to release hidden trauma. We teach smart recovery tools for healing pain rather than using to numb. Through various positive psychology techniques and treatment modalities, clients are introduced to daily self-love and forgiveness methods focused on reprograming the subconscious mind to break the barriers of negative thoughts.
At Villa Kali Ma, our women's treatment center and mission is to provide comprehensive, client-centered care that results in sustainable healing for clients and their families. We grow and nurture a vibrant recovery community of women working on achieving sustainable sobriety and helping others do the same. If you are ready to embark on the journey to healing and self-transformation, we are here to guide you and help you navigate the road to recovery. We hope you will find a home in the truest sense here at Villa Kali Ma.
I don't believe it to be an exaggeration to say that Villa Kali Ma saved my life.
I couldn't have asked for a better environment to heal and redirect onto a path towards true living.

KRISTEN B.
This place completely changed my life. I needed a drastic change from the typical recovery environment in order to stay sober long-term. I can honestly say that I love who I am today and I am forever grateful for Villa Kali Ma!

CYNTHIA B.
I am so grateful I found Villa Kali Ma, it has truly changed my life. Kay is awesome and the entire team who works there is absolutely amazing. If you need treatment, I highly recommend making this the start to your recovery.

SUZIE H.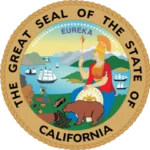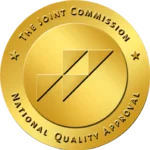 Licensed by the State of California: Department of Health Care Services