DETOX PROGRAM FOR WOMEN IN SAN DIEGO
Detox is the first step to addiction recovery at Villa Kali Ma. Our Detox Program for women in San Diego provides a safe environment to begin the detoxification process, which focuses on clearing the body of drugs and alcohol and beginning the first stages of withdrawal.
START HEALING TODAY
What is Detoxification?
Detoxification, or "detox", is the process of eliminating substances and toxins from the body. Physical detox, to support your body with removing the alcohol and/or drugs from your system, is one of the first steps in the recovery process at Villa Kali Ma. This process is different for everyone and varies depending on the type of substance(s) in your system and how long you have been using. Throughout treatment, the process of detoxification is on-going, even after withdrawal symptoms have ceased. Many of our holistic modalities such as yoga, acupuncture, massage, and the sauna support with the process of physical detoxification. Our organic, plant-based kitchen also helps to facilitate detox, as eating a diet rich in whole foods and fiber is an important aspect of supporting the body in this process. A clean diet also helps to detox from the harmful chemicals found in processed food which produce inflammation, one of the primary causes of mental and physical disease.
Alcohol Detox
The duration of alcohol detox typically lasts for a few days but can vary depending on the severity and duration of your use. In most cases, alcohol withdrawal symptoms will begin a few hours after your last drink and reach their greatest intensity up to three days after. In more severe cases, withdrawal symptoms can last for a few weeks. Detoxing from alcohol is a serious process and requires close medical monitoring and care.
Drug Detox
The symptoms and duration of drug detox carries a much wider range of possibilities. Each drug has a different set of side effects and withdrawal symptoms that can last for days to months. Detoxing from certain drugs, such as opioids or benzodiazepines, can be more uncomfortable and carrier a higher risk. It is essential to be in a safe and comfortable environment in the care of experienced professionals.
Detoxing at Villa Kali Ma
As a holistic program, our goal is to help women heal at the mind, body, and soul levels. This means that detox also includes ridding yourself of the toxic thoughts, beliefs, behaviors, and patterns that interfere with your well-being. Our caring professionals are here to help you heal during every phase of detoxification, from withdrawal to each next step in building a sustainable recovery based on a healthy lifestyle.
THE DETOX PROCESS AT VILLA KALI MA
The Detox Program for women in San Diego involves several steps designed to guide you on your path to addiction recovery. We provide personalized and caring guidance to ensure you feel as comfortable as possible as you begin your journey.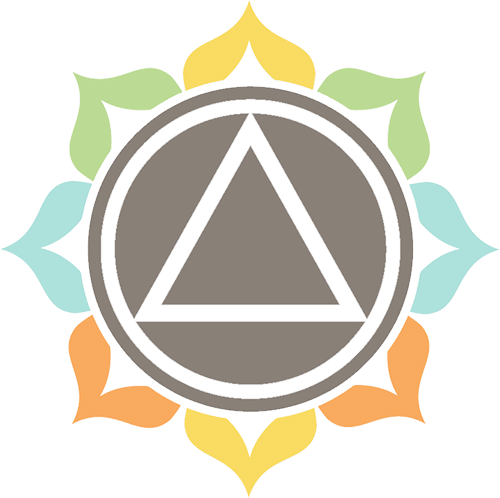 Step 1. Detox Evaluation
The first step in the detox process involves an initial evaluation by our medical staff. You will be evaluated by a medical professional who will determine your individual needs and the most appropriate treatments to support you.
Step 2. Detox Stabilization
The next step in the detox process is to stabilize you with medical and psychological treatments. Our team will monitor your progress closely to prevent complications, reduce withdrawal symptoms, and support you physically and emotionally.
Step 3. Preparing for Treatment
The final step in the detox process is preparing you to transition into our residential treatment program. Our staff will work with you to create a treatment plan that reflects your unique needs, goals, and strengths as you integrate into our clinical and holistic programming.
It was the best 30 days of my life.

LORNA H.
Villa Kali Ma provides a holistic, supportive, therapeutic retreat for women to recover from trauma & substance disorders. The intensive and comprehensive approach provides a compassionate path of learning, awareness, and self-love for healing. I am grateful for the sacred space provided for my reflection, my mind-body-spirit work, and my opportunity to connect with other women in this process.

STACY S.
Villa Kali Ma changed my life in every single aspect. Not only did the experience help me get sober and stay sober for over a year now, but I was finally able to work on my past trauma in a safe and stable environment. Not a day goes by that I'm not using a healthy tool they taught me. I am forever grateful to the staff and strong women I spent my time with there. Truly the most profound life changing month of my life.

ASHLEY T.
Licensed by the State of California: Department of Health Care Services
Villa Kali Ma is an in-network provider with Anthem BCBS, Multiplan, First Health, Healthnet, and currently accepts most
PPO plans with out-of-network benefits. Call
(760) 350-3131
for information on cost and payment options.
A native Californian, Dr. Hirst grew up in the Bay Area before attending Stanford University for her dual undergraduate degree. After graduation, Dr. Hirst completed a dual residency in Family Medicine and Psychiatry at UC San Diego — and founded the UCSD Maternal Mental Health Clinic during her third year of training. With this combined training, including additional board certification in Addiction Medicine, she is uniquely qualified to attend to both the psychiatric and medical needs of Villa Kali Ma's patients and enjoys providing care to each patient from a holistic, whole-person perspective.